"Shh! We have a plan" and how to make it
I really love getting behind the scene of the illustration making process. That's why today I want to show you the making of Chris Haughton's newest picture book: "Shh! We have a plan"
Chris is one of my favourite picture book makers. His main technique is using paper cut to create silhouettes for the compositions and finishing the illustrations in digital. This combination creates very nice textured outlines and a friendly feeling for the final artwork.
The crafting is done so charmingly that it creates such genuine, unique characters full of quirks and emotions.
Chris' books are also known for the pantomime effect, which are anticipatory steps in between leading up to (often wrong) outcomes. These climaxes are really fun and addictive to follow.
I also love the nice juggles between words and images in Chris' books. Although this is hard to do, Chris has managed to pull off such a beautiful flow for the storyline. You can feel the nice balance and momentum of the story in both word choice as well as visual expression.
The main colour scheme is monochrome with a dark, stealthy tone. The tiny bits of yellow you can see in every page are the lead-in highlights that turn up bountifully at the end, just like a trail of gold leading to a treasure chest. It is simply brilliant.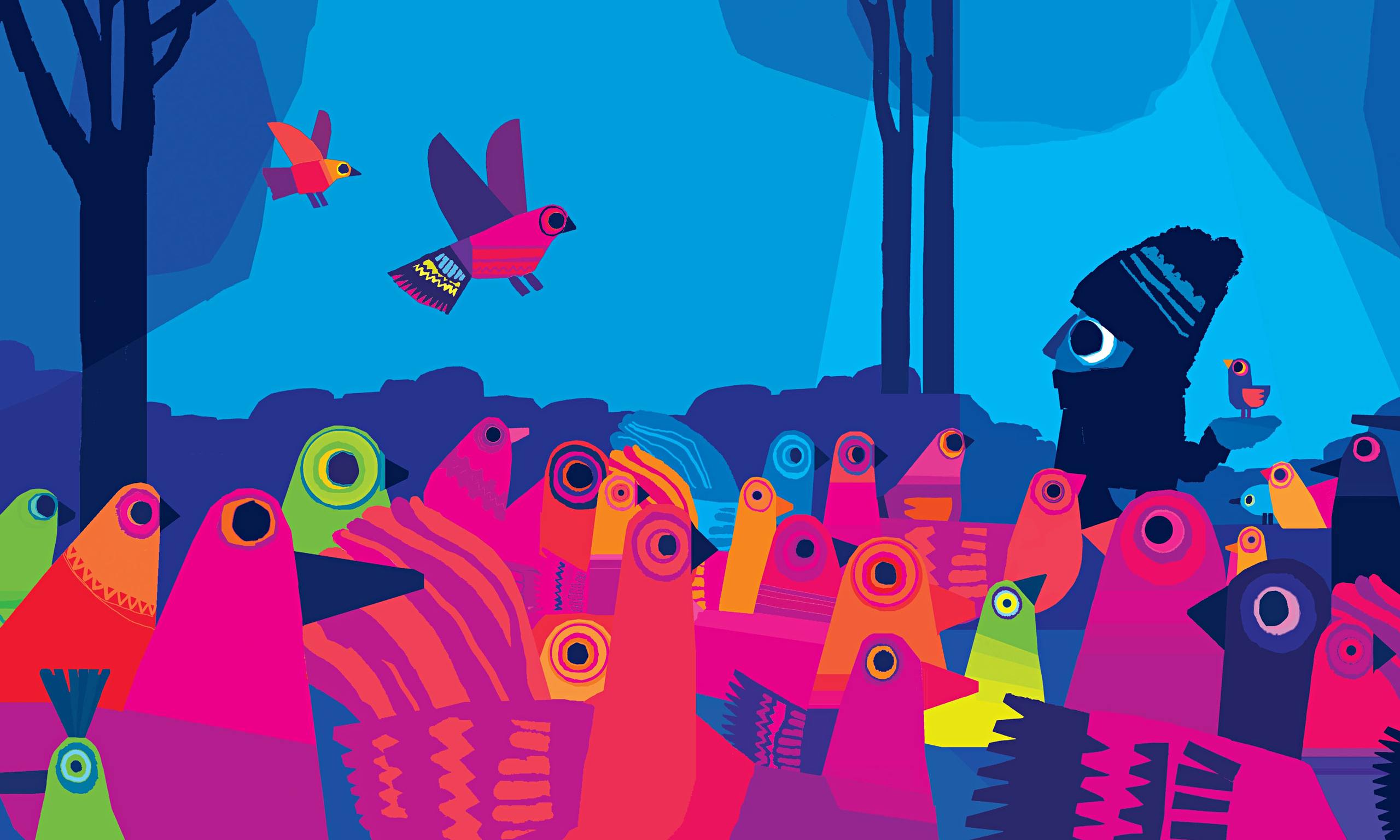 Thanks Chris for sharing your inspiring process with us! Do you know that he has also made two other wonderful picture books: "A bit lost" and "Oh no,George!" before this one? We highly recommend them for curious minds of all ages.