InkTober 2015 – Our favourites from week 2
Things are heating up! You guys're doing so well with InkTober that we have a really hard time picking our favourites. So many beautiful styles, so many stunning shapes, so many gorgeous lines.
What we love the most about this is your creativity with ink (& pencil). There is not only a width of visual experiment but also a depth of storytelling. The combo bewitches us.
See with your own eyes all the great artwork being inked out in InkTober's first week, and even more on Tumblr, Twitter, Facebook, Instagram. And of course you're more than welcome to tag us whenever you see great artwork.
And now, our favourites from the 2nd week of InkTober 2015! (in no particular order)
Rafael Mayani's game is up with this stunning piece. Lines and shapes merge into a great finesse.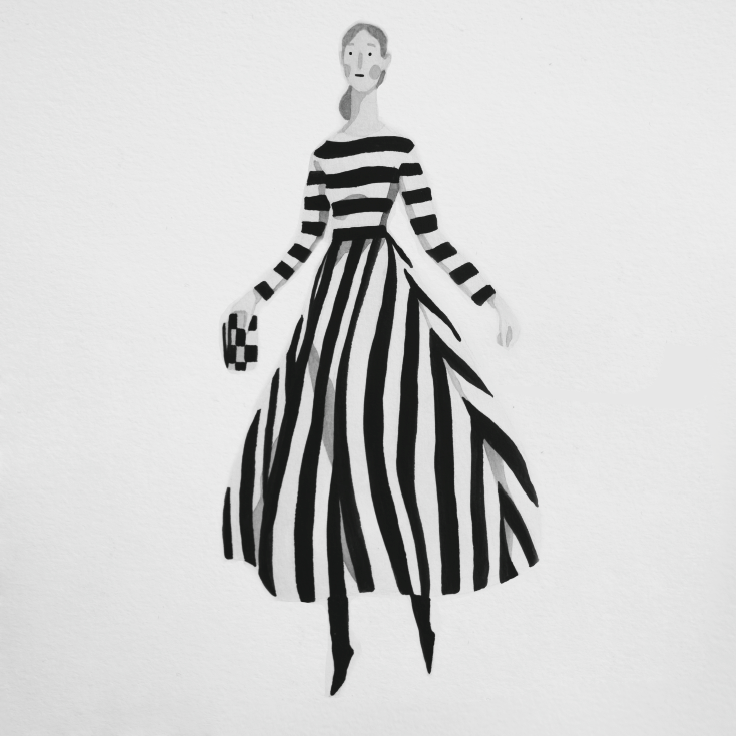 "2. This one turned out kinda cool"
Hannah Christenson's tribute to "Journey" shines madly. The flows of the lines blow our mind!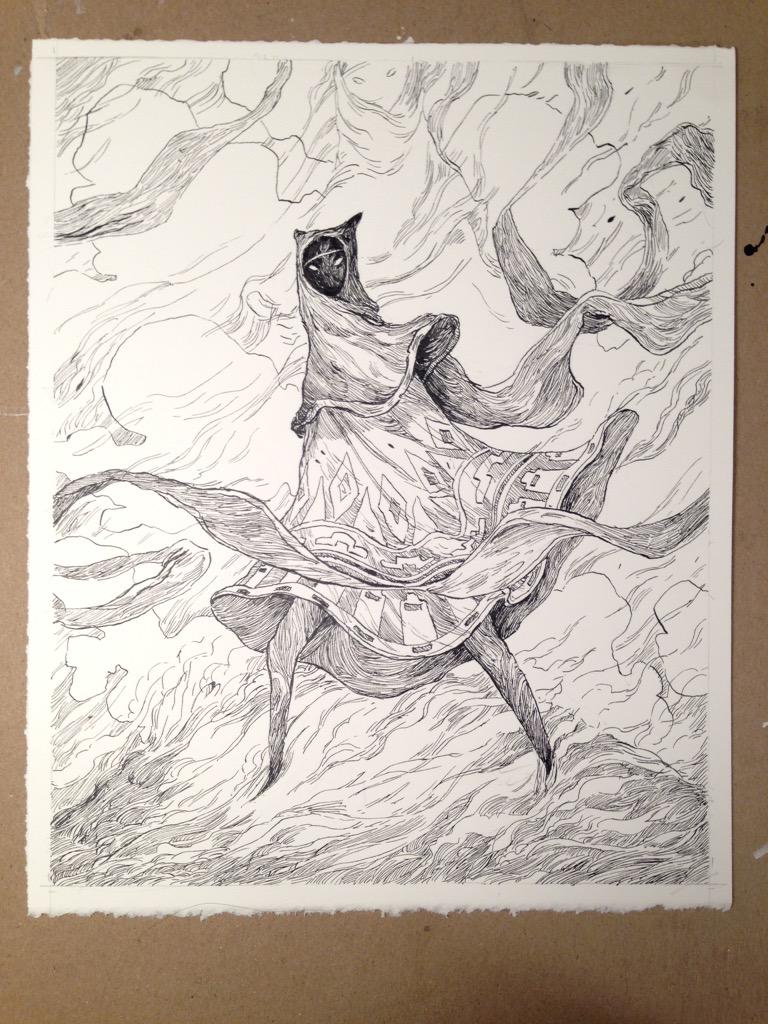 "number 3, for yesterday. Gotta catch up!"
J.A.W. Cooper's gorilla charms us right at first sight. The coarse shading and expressive line work make the whole thing so lively!
"Quick gorilla sketch… I had a blast drawing at the @nhmla with a whole gaggle of wonderful artists this past Sunday! Thanks for coming out"
Puño Puño, you can't mistake him. The man has great forms in his mind, and his hands execute them flawlessly.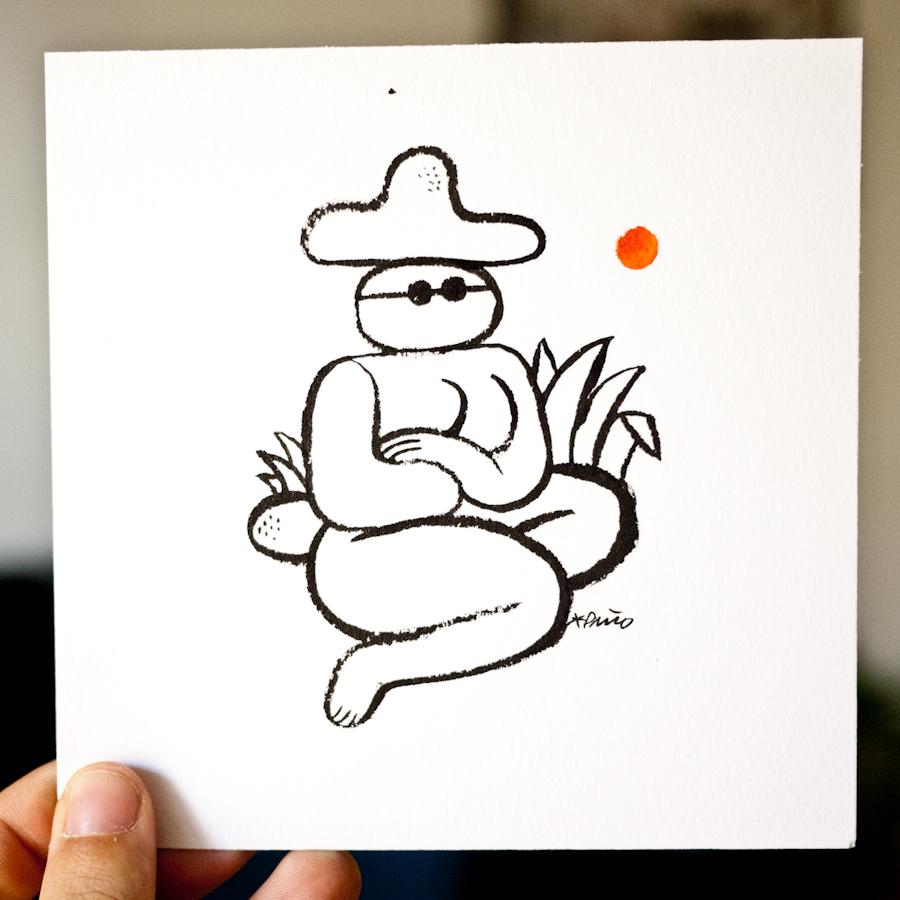 "For sale here: http://t.co/ff29G1Tnod"
Peter de Sève resurrects the dusty fairy tales "Happily Ever After" with his wit, charm, and of course, his incredible drawing technique.
"Happily Ever After"
Michael Fleming has some serious inking going on here. Can't say how much we dig the subtle shades in the ink. Everything comes to live with that, including that cute little rock.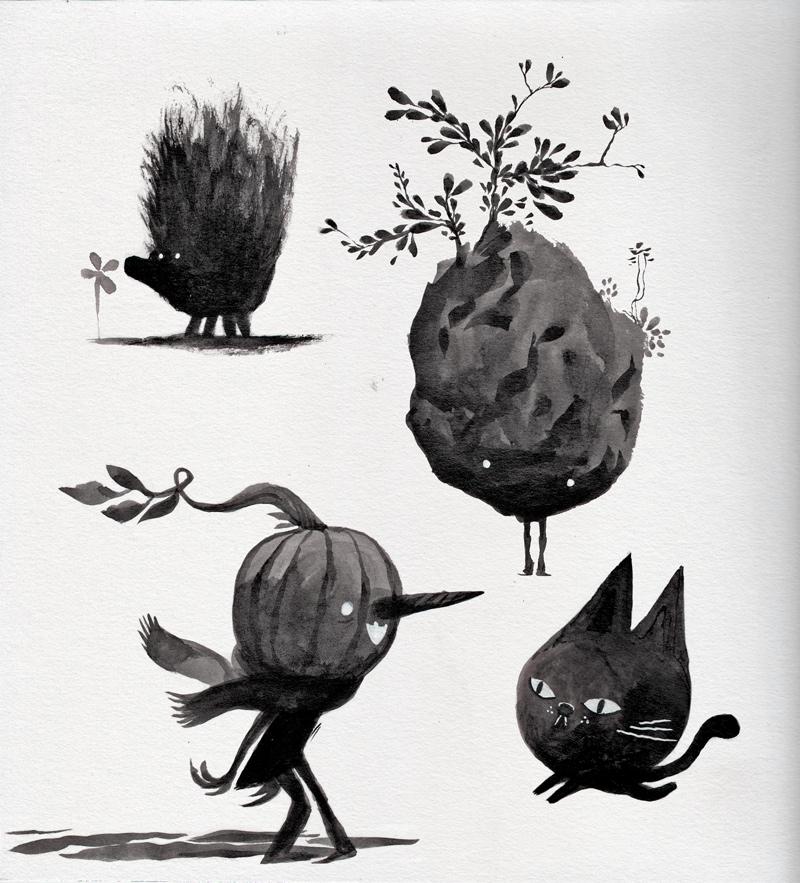 "My first #inktober for this year! Trying to get messier with my work – baby steps! No sketching, straight to inking."
Jonathan Edwards certainly didn't miss the opportunity to draw a Beatle. The way those lines go from curve to straight to curve again feels as catchy as a Beatles' song.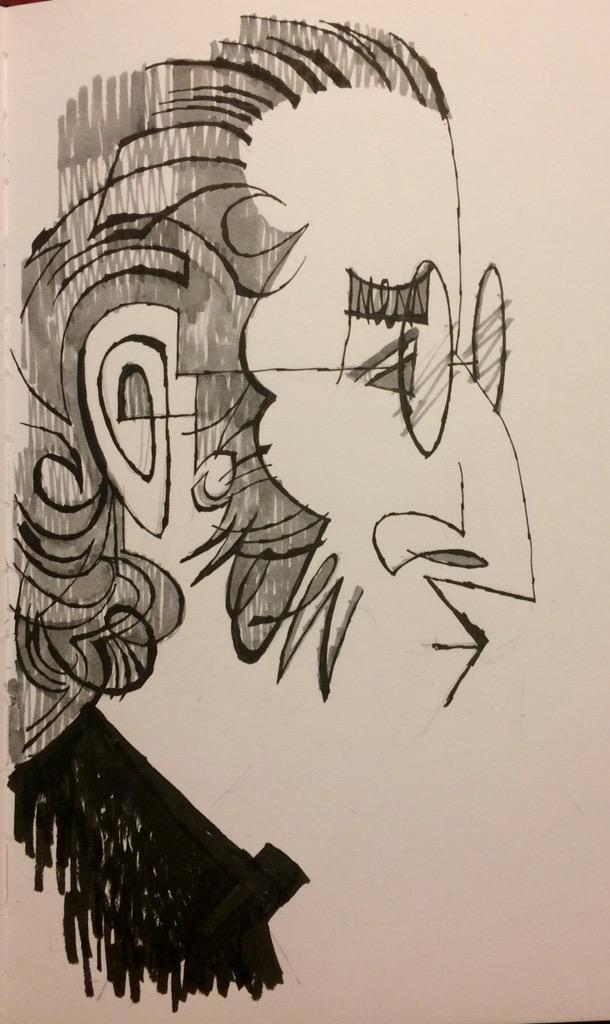 "I never pass up the opportunity to draw a Beatles."
Chuenguan sure makes us smile with his character design. The ink flows smoothly and nicely there.
"Long time didn't inking, well…. it's time to draw."
Joshua Leon's lines are superb. This sketch carries the zest that not many polished drawings can come close to.
"Another line?"
Erwin Haya shows a great dynamism comprised of straight lines. The still is as vigorous as it can be.
"Day 09″
Anna Wand's minimal use of ink pays off. The drawing only covers hair, eye, mouth, neck, shoulder – the most highlighted features of a woman.
"BLANK SPACE."
Nin-dianda uses InkTober to make a fan-art series for "March Comes in Like a Lion". This depiction of the main character in his younger days steals our heart away.
"Day 12 – ladybug bush. Okay. Back to this gloomy main character, kiriyama rei (when he was a kid). Chapter ladybug bush is the most memorable chapter for me.. : ("
Aurea López recreates charming cranes with such few shapes and lines. We appreciate this more in less.
"Day 12. Muchísimas felicidades papá."
Mai Al Kubaisi has the talent with inking that delivers so much feels. The drawing is not only telling how it looks but also a whole story within.
"Thinking …"
Michelle Hiraishi builds an incredible setting for an exciting adventure here. It's hard not wanting for more…
"Trying to catch up!!"
That's it for this week. Can't wait to see even more great work in the next few days!