INKTOBER 2015 – OUR FAVOURITES FROM WEEK 3
"This year we'll follow the participants till the end." – Yes that's what we said at the beginning of InkTober, in our recap of the first week. But sadly we can't keep up with the task. There'll be a whole post explaining why. For now, this is the last selection from us for InkTober this year. We enjoy every moment of it. Truly. To witness the effort everybody put in to up their game is a great motivation for ourselves. Keep up the good work!
See with your own eyes all the great artwork being inked out in InkTober's first week, and even more on Tumblr, Twitter, Facebook, Instagram.
And now, our favourites from the 3rd week of InkTober 2015! (in no particular order)
Tommy Lee Edwards managed to capture the great cinematography here. Beautiful composition.
"One of my favorite #AMERICANALIEN moments."
Joëlle Jones has superb pencil lines. The structure is rock solid.
"Some Supes for #inktober"
Punching Pandas has all the artwork about pandas in boxing gloves. It's totally badass, especially this one.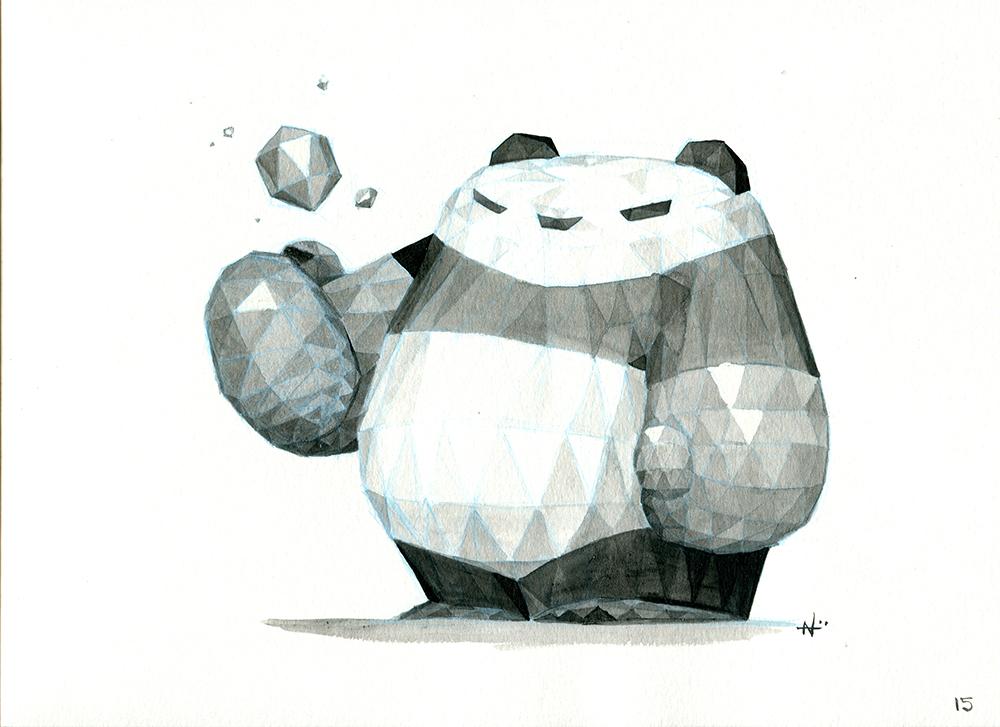 "Day 15: Polygon Panda"
Krista made a stunning composition here. The poignance is in the air and the sight is absolutely gorgeous.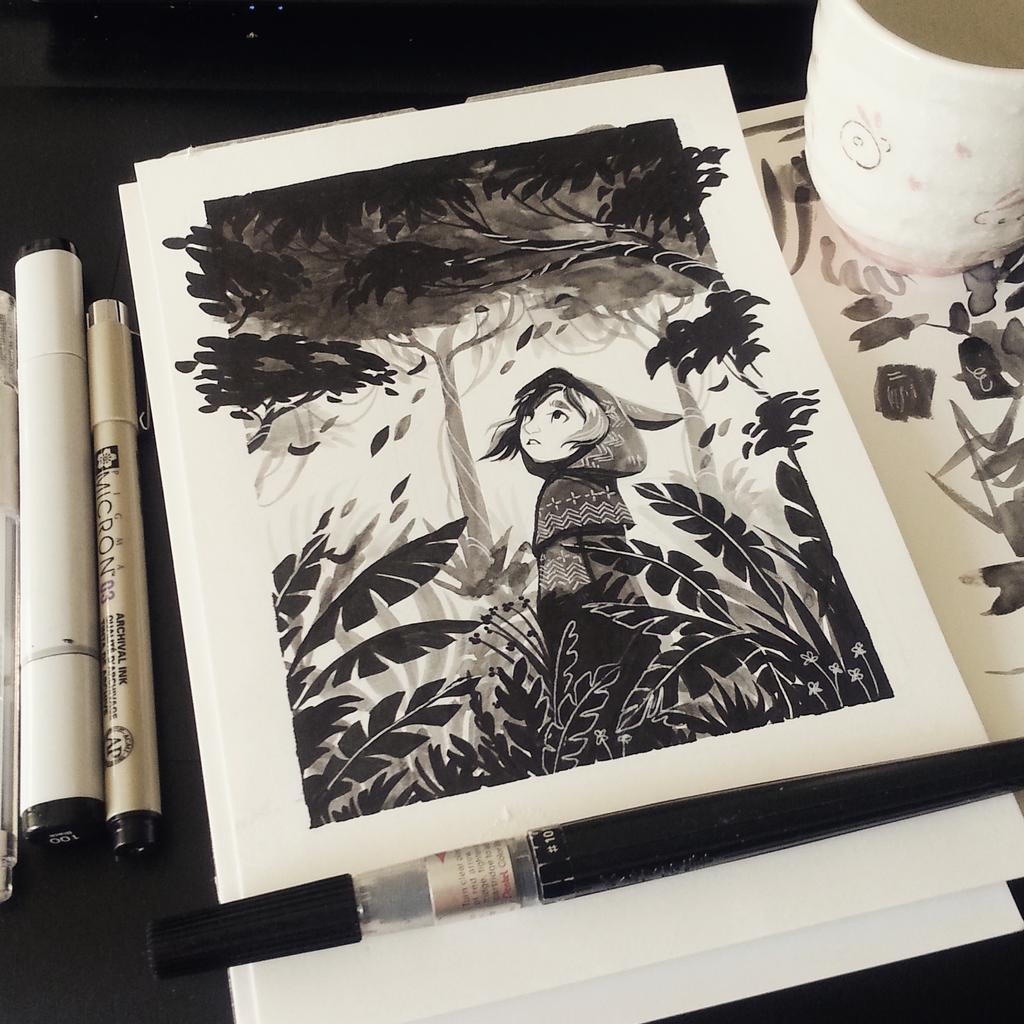 "Rest in pieces ink brush pen…"
Alleanna Harris captured the perfect moment that anyone who used to be "on the road" can resonate with. The diverse shades work like a charm.
"On the road."
Nina Vakueva has wonderful inking skill going on here. The various brushstrokes and colour blending just fall in place flawlessly.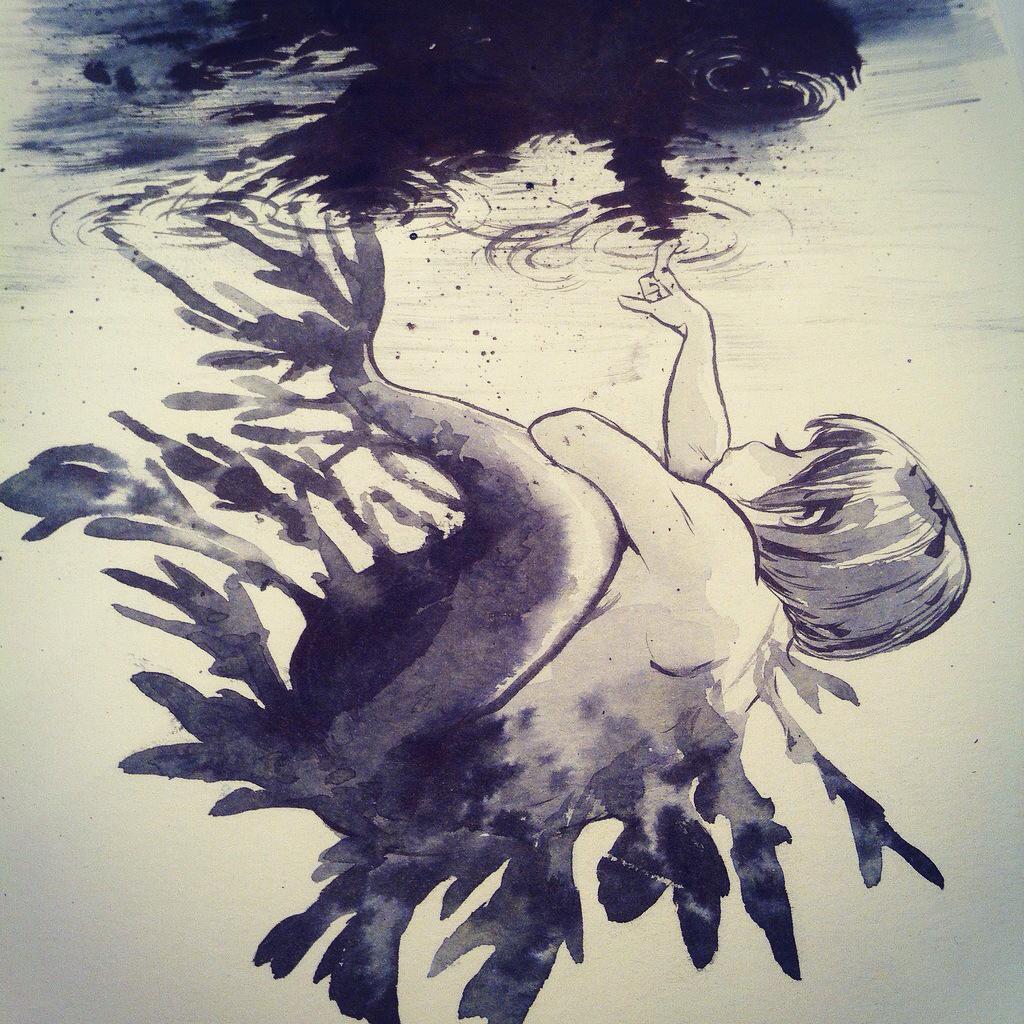 "Day 8 of #inktober & #Monthoffear and boring, boring evening… Oct. 5-11: mirrors"
Tara Forest worked out lovely light and shadow with ink texture here. The whole composition is incredibly charming.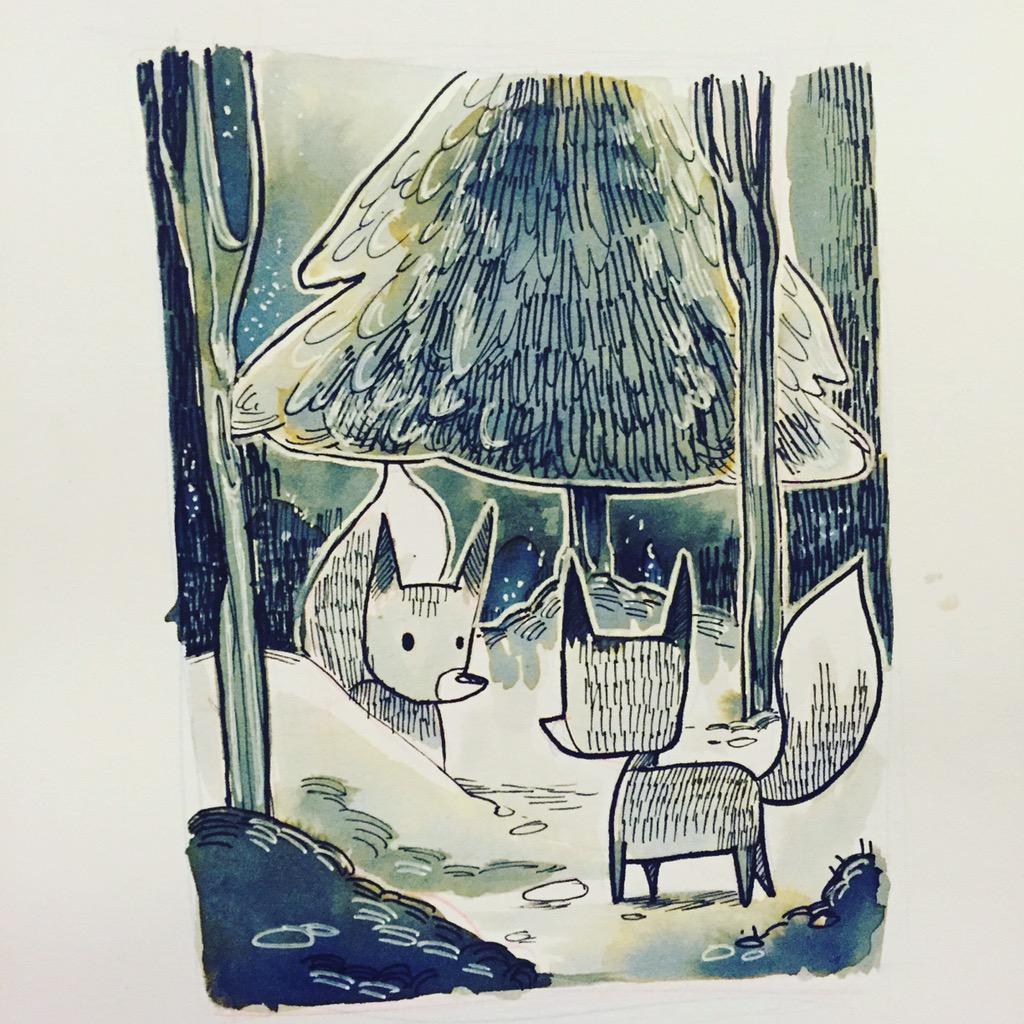 "#inktober day 18″
Zuriñe Aguirre cooked up a wonderful dynamism here. Black and red is a classic colour combination, and Zuriñe gave them a modern twist full of narrative and action!
Ana Luiza Ornelas wowed us with her genial drawings of ampersand. They stand out amongst the few typography for InkTober we saw. These have combined the integrity of illustration and the anatomy of typography perfectly.
"Using leftover paper and @winsorandnewton 951 Black Indian Ink to draw some ampersands today for #inktober."
Kyler O's doodle relies a bit much on the natural shape of a brush. But the illustrations he created are nevertheless appealing.
"day 18: various plant peril"
Jenny D Fine made a glorious fat bird here. The line work is so precise and lively that it makes us want to reach our hands out and pet the feathery ball.
"Late #inktober sketch: tiny fat bird. Not sure the name."
Ira Sluyterman van Langeweyde's inking technique shines through here. It's a talent to control that many shades of colours and shapes. At the same time, the many shades of a cat's expressions are so spot on.
"All cats are grey by night. Here I tried something different. Blue and black ink and a lot of water."
Chris sports a fantastic world here. All the details that go into the water and the trees growing out of the rockets are impressive.
"New one in the works"
Nelson Hernandez worked the 'loosened' lines out! The way they dance around really fits the dance of the sumos in the wrestling ring. Supple yet formidable.
"Sumo Wrestlers day two, loosened up a bit tonight"
Kelly Canby did all her InkTober pieces about a circus. This one looks especially fun thanks to its simplicity and humours well-hidden in tiny details…
"And here is today's #inktober #inktober2015 #kidlitart #illustration #brightreads"